So like, I know for awhile a lot of people thought Vaal Hazak was originally Kushala Daora (mysekf included). But Namielle is 100% what Vaal Hazak used to be right? Like they both have a very fishlike/aquatic feel to them. The underbelly scales on both of them are identical. And their in game model structure and movements are basically the same. Even their attacks have parallels (although Namielle just has way more diversity in its attacks, there are a few that are parallels). Also Namielle appears in the Coral Highlands and Vaal Hazak appears in the Rotten Vale and I don't think that is by coincidence.
The biggest connection between Vaal
Hazak and Namielle that I see is their wingtips and mouth structure. Namielle's wings have a lot of excess skin that would need to held in place by lots of bones and in Namielle's wings they curve inward, suggesting that the bone on the wing tip is curved. Which easily after some decomposition could result in the hooked bone tips that Vaal Hazak has. In addition the mouth's are the same. Both mouths are fishlike, that is to say small. It's well known that Vaal Hazak has a "secondary" pair of jaws within its primary jaws. In real like bony fish (of which their are many) these secondary jaws are called Pharyngeal jaws and are used to help food move to the stomach from the mouth. Being a very fishlike elder dragon it can be assumed Namielle has these too.
Vaal Hazak and Namielle also share some resistances and weaknesses. The most telling being their shared fire weakness and shared water nullification. Ice is moderately effective against Vaal by ice and Namielle even less so.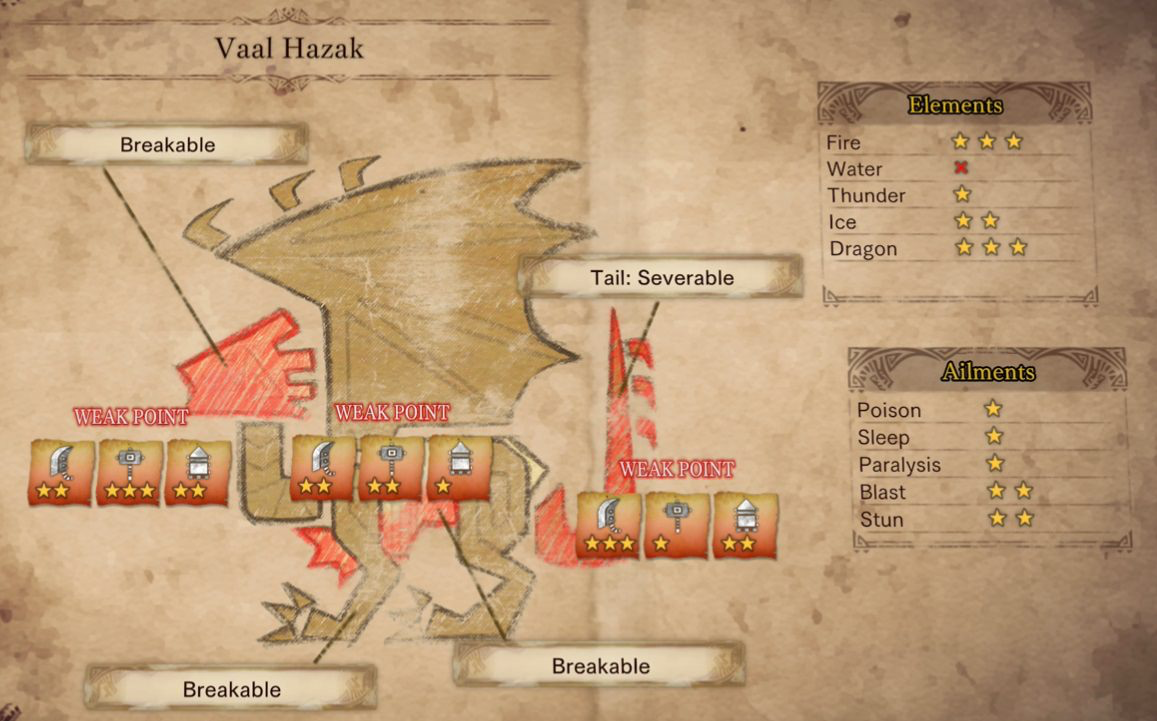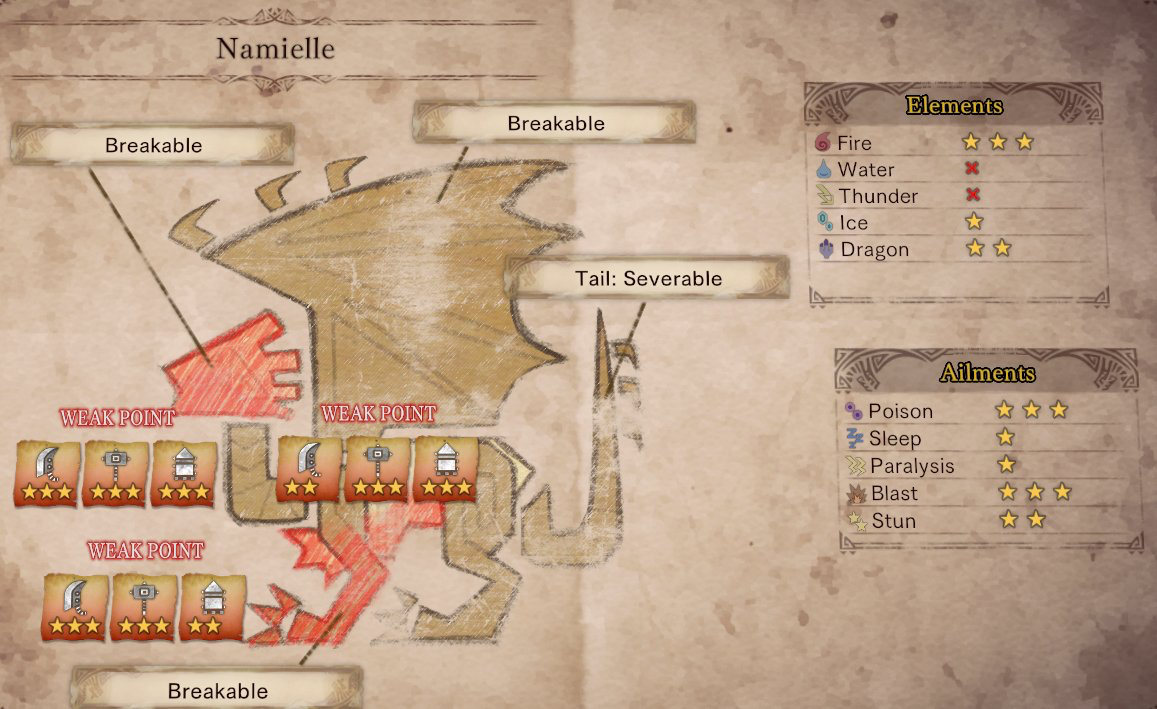 Anyone else feel like Vaal Hazak was once Namielle?