Egyurasu are Flying Wyverns introduced in Monster Hunter Frontier G10.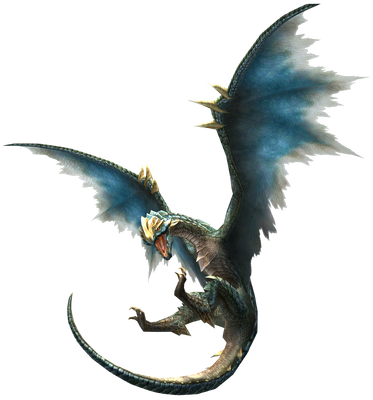 Game Appearances
Chronological Appearances
| | | |
| --- | --- | --- |
| First US / EU Appearance: | First JP Appearance: | Latest Appearance: |
| None | (2016) | (2016) |
In-Game Description
Monster Hunter Frontier G

(?)
Notes
General Notes
Egyurasu will only ever appear in the area when summoned by Guanzorumu.

Until summoned, packs of Egyurasu will fly around the area out of reach.

Egyurasu will assist Guanzorumu with some attacks, either by breathing fire with Guanzorumu, or picking up Hunters and tossing them off the Fortress.

Being thrown off the Fortress results in an instant death.

A Egyurasu is sacrificed by Guanzorumu upon entering its 2nd phase.