The Felcote (Japanese ネコートさん ) is a secret Guild Knight found within Pokke Village.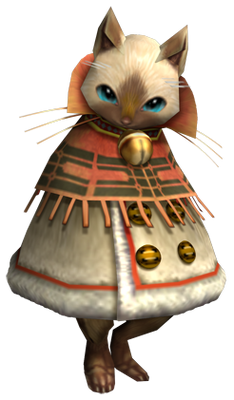 Personality
Felcote is a very secretive individual that is seemingly calm and polite. Though something seems off about Felcote to some.
Background
It is unknown what her early life was like, but it is known that she joined the Hunter's Guild at some point. Her job is to search for extremely talented hunters in the world and send them on secret requests to test their skills. Felcote does this to recruit new hunters into the Hunter's Guild highest ranks of honor.
Appearance
She wears a coat that was made specially by the Guild.
Sources
"Hunter's Encyclopedia G"
Community content is available under
CC-BY-SA
unless otherwise noted.