Fire Emblem Warriors: Three Hopes - The Loop
Play Sound
Total list of games released and Future Releases in the Monster Hunter franchise.
Internationally-Released Games
First Generation
Playstation 2
Playstation Portable
September 21, 2004/
May 27, 2005
May 12/23, 2006
The first Monster Hunter title released outside of Japan. Although largely unpopular, it has generated a loyal cult following.
A PSP port of the original Monster Hunter with a few updates. This game was more successful than the original Monster Hunter.
Second Generation
Playstation Portable
Playstation Portable / iOS
August 29, 2007 (NA)
September 7, 2007 (EUR)
June 23, 2009(NA)
June 26, 2009(EUR)
July 3, 2014 (iOS)
A direct PSP sequel to Monster Hunter Freedom. Features completely new monsters, areas, and more.
An expansion to Monster Hunter Freedom 2. Features new areas, monsters, weapons, Felyne Comrades, and Media Install.
Third Generation
Nintendo Wii
Nintendo 3DS / Nintendo Wii U
April 20, 2010 (NA)
April 23, 2010 (EUR)
March 19, 2013(NA)
22, 2013
The highly-anticipated 3rd generation title for the Wii. Features new weapons such as the Switch Axe and customizable Bowguns.
An upcoming Monster Hunter on both the 3DS and a HD Ver. on the Wii U. Brings together MH3 and MHP3rd in a highly expanded game.
Fourth Generation
Nintendo 3DS
Nintendo 3DS
Nintendo Switch
February 13, 2015
July 15, 2016
August 28, 2018
Monster Hunter 4 Ultimate will take players to new heights, literally, with the introduction of more vertical and lateral movement than ever.
A tribute to the last decade of the series, with brand new areas and monsters, and returning fan-favorites that have been updated and adapted to the newest generation.
An expanded version of Monster Hunter Generations, with brand new hunting styles, hunter arts, as well as more brand new and returning monsters.
Fifth Generation
PS4 / Xbox One / PC
PS4 / Xbox One / Pc
Early 2018
September 6, 2019 (PS4 / Xbox One)
January 9, 2020 (PC)
The latest entry in the critically acclaimed 40 million unit selling action RPG series, Monster Hunter: World introduces a living, breathing ecosystem in which players take on the role of a hunter that seeks and slays ferocious beasts in heart-pounding battles.
The DLC expansion of Monster Hunter: World. Introducing new monsters, as well as returning ones, new weapon moves for an exciting experience, and new locales as our hunter travels further to unveil the mysterious phenomenon.
Nintendo Switch / PC
Nintendo Switch / PC
March 26, 2021 (Nintendo Switch)
January 13, 2022 (PC)
Summer 2022 (All Platforms)
New entry to the Monster Hunter franchise that will take hunters to the new height, literally. Takes to the air, strides through the cloud, strikes from above with the Wirebugs as you the hunter protects the village and solves the mystery of the Rampage.
The DLC expansion of Monster Hunter Rise.
Spin-Offs
iOS / Android
Nintendo 3DS
June 1, 2011
September 8, 2017
A spin-off of the Monster Hunter Series for the iPhone. Features new touch gameplay.
Monster Hunter Stories is a role-playing video game developed and published by Capcom.
Japanese Games
First Generation
Playstation 2
Playstation 2 / Nintendo Wii
Playstation Portable
March 11, 2004
January 20, 2005
April 23, 2009 (Wii)
December 1, 2005
Second Generation
Playstation 2
Playstation Portable
Playstation Portable / iOS
February 16, 2006
February 22, 2007
March 27, 2008
May 8, 2014 (iOS)
Third Generation
Nintendo Wii
Playstation Portable
Nintendo 3DS / Nintendo Wii U
August 1, 2009
December 1, 2010
December 10, 2011
December 8, 2012 (Wii U)
Fourth Generation
Nintendo 3DS
Nintendo 3DS
September 14, 2013
October 11, 2014
Nintendo 3DS
Nintendo 3DS / Nintendo Switch
November 28, 2015
March 18, 2017
August 25, 2017 (Switch)
Fifth Generation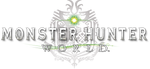 PS4
Early 2018
Frontier Series
PC
PC
PC
PC
June 21, 2007
July 21, 2007
January 30, 2008
July 2, 2008
PC
PC
PC
PC
December 17, 2008
April 8, 2009
September 16, 2009
December 9, 2009
PC
PC / Xbox 360
PC / Xbox 360
PC / Xbox 360
April 21, 2010
September 29, 2010
January 26, 2011
April 20, 2011
PC / Xbox 360
PC / Xbox 360
PC / Xbox 360
PC / Xbox 360
September 29, 2011
February 01, 2012
May 23, 2012
October 17, 2012
PC / Xbox 360
PC / Xbox 360
PC / Xbox 360 / PS3 / Wii U
PC / Xbox 360 / PS3 / Wii U
April 17, 2013
July 10, 2013
October 16, 2013
April 23, 2014
PC / Xbox 360 / PS3 / Wii U / PS Vita
PC / Xbox 360 / PS3 / Wii U / PS Vita
PC / Xbox 360 / PS3 / Wii U / PS Vita
PC / Xbox 360 / PS3 / Wii U / PS Vita
July 23, 2014
November 19, 2014
April 15, 2015
July 22, 2015
PC / Xbox 360 / PS3 / Wii U / PS Vita
PC / Xbox 360 / PS3 / Wii U / PS Vita
PC / Xbox 360 / PS3 / PS4 / Wii U / PS Vita
PC / PS4 / PS3 / PS Vita
November 18, 2015
April 21, 2016
November 9, 2016
September 26, 2018
Diary Series
Mobile
PlayStation Portable
PlayStation Portable
PlayStation Portable
August 10, 2010
August 26, 2010
August 10, 2011
July 19, 2012
Nintendo 3DS
September 10, 2015
Spin Offs
Mobile
iOS / Android
Mobile / iOS / Android
iOS / Android
February 6, 2006
June 1, 2011
November 11, 2011
February 4/April 18, 2013
iOS / Android
PC
Arcade
iOS / Android
October 29, 2013
November 27, 2014
June 25, 2015
September 29, 2015
Nintendo 3DS
October 8, 2016
Chinese Games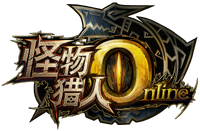 PC
TBA
China-Exclusive Monster Hunter Games
Online Series