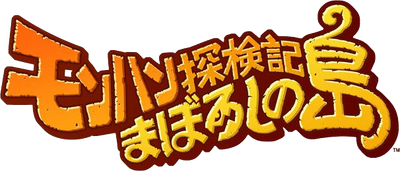 Monster Hunter: Phantom Island Voyage (モンハン探検記 まぼろしの島) is a mobile social game based on the monsters of Monster Hunter Frontier by Capcom and published by GREE (the largest mobile social network in Japan). This game is exclusive to Japan only.
In this game, players can get and raise their own monsters in the island and pit them against other monsters in battle. Players can also exchange items with other players, or team up to fight against giant monsters. The game is set to be released by the end of 2011 and as of November 11, 2011, players are able to pre-register for the game.
Required Specifications
iOS 3 or above (iDevices only)
NTT docomo / SoftBank
Android 2.2 or above (Android devices only)
Pre-registering Benefits
Pre-registering for the closed beta-testing of the game will let the player receive a random rare monster. Rathalos can only be obtained by this method.[1] This is for Japanese mobile phones only.
Gallery
Links