The comprehensive database devoted to the Monster Hunter series since June 19, 2007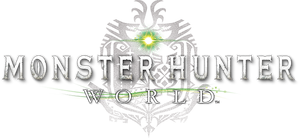 Monster Hunter Series
Monster Hunter World
Recent Blogs
Discussion of the Week

Monster Appreciation Week: Lunastra - This week we look at the Empress of Flames, Lunastra!
All Games
Featured Video
Featured Images
Scans from the Monster Hunter Hunting Card Artworks book.
More Featured Images
Featured Article

Playing the MH4U demo? Check out Kogath's Monster Hunter 4 Ultimate Demo Guide!
Affiliates
The Fanon Monster Hunter Wiki is a comprehensive database for fan-made content about the Monster Hunter series. The wiki is dedicated to collecting all fan-made content from MH fans, such as fanarts, fanfics, fancomics, cosplay images and more!
(Click here)!

The Monster Hunter Wikia is an English Wiki, with Japanese and Korean texts used to illustrate certain articles. Users are not allowed to alter contents of Articles in this wiki to languages other than English.
However, the Monster Hunter Wiki Staff Team are looking at ways other languages can be incorporated into the site in the future.
Promoting any English Patch and .ISO downloads is forbidden here! The Monster Hunter Wiki does not support illegal Downloads, and Users caught in the act will be blocked from the Wiki permanently!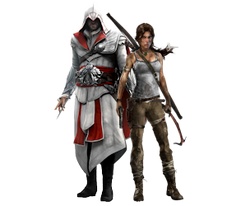 Action-Adventure Games
Go to these sites for info or for help with your own wiki!
ARK: Survival Evolved • Assassin's Creed • Bayonetta • The Binding of Isaac • Castlevania • Crackdown • Darksiders • Days Gone • Detroit: Become Human • Devil May Cry • Dragon's Crown • Fran Bow • God Eater • Grand Theft Auto • Gravity Rush • HITMAN • Horizon Zero Dawn • InFAMOUS • Just Cause • King's Quest • L.A. Noire • Last Day on Earth: Survival • The Last of Us • Legacy of Kain • Legend of Zelda • LEGO Dimensions • LEGO Games • LEGO Marvel and DC • Lightseekers • The Longest Journey • Mafia • Marvel's Spider-Man • Metal Gear • Monkey Island • Monster Hunter • Ninja Gaiden • No More Heroes • Ōkami • Prince of Persia • Red Dead • Senran Kagura • Sleeping Dogs • Splinter Cell • Subnautica • System Shock • Tomb Raider • Uncharted • Watch Dogs • Yakuza
Want your community included? See how!
See all of our Action-Adventure gaming wikis!