Hunters are known to hunt down all sorts of monsters in the Monster Hunter universe. Though most monsters are quite common, some of them hunters won't encounter so easily. In fact, hunters won't encounter some rarer monster species in their whole lifetime.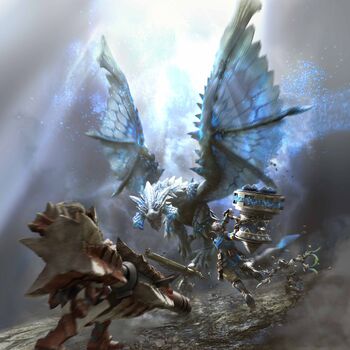 Monsters
Fanged Beast
Bird Wyverns
Flying Wyverns
Piscine Wyverns
Leviathans
Brute Wyverns
Fanged Wyverns
Amphibians
Neopterons
Carapaceons
Elder Dragons
Unclassified Monsters
Notes
Due to the rarity of some these monsters, chances of hunters meeting them tends to be slim to none.

In-game, however, hunters can constantly hunt these monsters down infinitely.

Deviants are a one in a million chance in the wild, making them quite rare.
Elder Dragons are the rarest monster class in the series.

Very few hunters get to encounter an Elder Dragon in their lifetime.

Some older monster individuals are known to be very uncommon in the wild.
Sources
Community content is available under
CC-BY-SA
unless otherwise noted.