Gob The Najarala
Real Name: Samuel
Gender: Male
Location: Murica, Alaska to be specific
Year Born: 1998

Hunter Info:

Hunter Name:
MHGen: Strider (Prowler: Metroid), MH4U: Rakshasa
Gender:
Male
Hunter Rank:
4U: 40+, MHGen: 3
Online:
Sometimes
Games:
MHFU, MH3U, MH4U, MHX, MHGen

Equipment:

Weapon:
Too many to pick from...
Helmet:
Astral Helm
Plate:
Astral Suit
Gauntlet:
Astral Vambraces
Waist:
Astral Coil
Legging:
Astral Boots

Favorites:

Favorite Monster:
Nakarkos, Najarala, Gobul, Yian Garuga, Tigrex, Gammoth, Astalos
Favorite Element:
Thunder, Fire, Dragon
Favorite Ailment:
Paralysis
Favorite Weapon:
DB, SA, LBG, HH Hammer, SnS, Prowler(if it counts?)

Yo yo and hello people. I'm Gob and simply put, I'm yet another hunter. The MH games I play are Generations and 4U. My absolute favorite monsters in the series are Nakarkos, Najarala, Yian Garuga, Gobul, and Tigrex, though there are many others I like as well. The weapons I use most are Dual Blades, Switch Axe, LBG, and the Nyanta if that even counts as a weapon... Most often here you can find me hanging around the chat room, just ask if you'd like to hunt!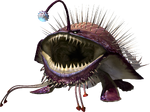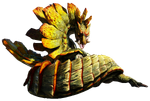 Community content is available under
CC-BY-SA
unless otherwise noted.