Gob The Najarala
Real Name: Samuel
Gender: Male
Location: Murica, Alaska to be specific
Year Born: 1998

Hunter Info:

Hunter Name:
MHX: Rakshasa (Nyanta: Don-chan) MH4U: Samuel
Gender:
Male
Hunter Rank:
4U(Retired): 660+, MHX: 70+
Online:
Sometimes
Games:
MH3U, MH4U, MHX

Equipment:

Weapon:
Too many to pick from...
Helmet:
Azure Star Helm
Plate:
Azure Star Suit
Gauntlet:
Azure Star Braces
Waist:
Azure Star Coil
Legging:
Azure Star Boots

Favorites:

Favorite Monster:
Osutogaroa, Najarala, Gobul, Yian Garuga, Seltas, Tigrex, Gamuto, Raizekusu
Favorite Element:
Thunder, Fire, Dragon
Favorite Ailment:
Paralysis
Favorite Weapon:
SA, LBG, HH, DB, Hammer, SnS, Nyanta(if it counts?)

Yo yo and hello people. I'm Gob and simply put, I'm yet another hunter. The main MH games I play most often are 4U and X(though I have retired from 4U and have moved on to X, pccasionally play 4U to mess around). My absolute favorite monsters in the series are Osutogaroa, Najarala, Yian Garuga, Gobul, and Tigrex, though there are many others I like as well. While I'm pretty decent with every weapon the ones I use most are SA, LBG, DB, HH, Hammer, and the Nyanta if that even counts as a weapon... In MHX my favorite hunting styles are Aerial SA/LBG/DB, Bushido LBG/HH/SnS, Guild Hammer, Striker DB, and a mostly melee focused Nyanta. Most often here you can find me hanging around the chat room, just ask if you'd like to hunt!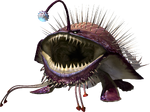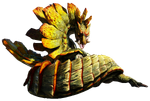 Community content is available under
CC-BY-SA
unless otherwise noted.