Mega Potion x3
71
TaikunZ
Real Name: {{{realname}}}
Gender: {{{gender}}}
Location: {{{country}}}
Year Born: {{{yearofbirth}}}

Hunter Info:

Hunter Name:
Mckrongs, Miyu, Lai
Gender:
{{{huntergender}}}
Hunter Rank:
Unite - 8(Mckrongs), 5(Miyu)
MH3 - 40(Mckrongs)
MHP3 - 6(Mckrongs), 1(Lai)
MHFO - 7(Mckrongs, JP), 35(Mckrongs, KR)
Online:
{{{online-yes/no}}}
Games:
{{{games}}}

Equipment:

Weapon:
{{{weapon}}}
Helmet:
{{{helmet}}}
Plate:
{{{plate}}}
Gauntlet:
{{{gauntlet}}}
Waist:
{{{waist}}}
Legging:
{{{legging}}}

Favorites:

Favorite Monster:
{{{favoritemonster}}}
Favorite Element:
{{{favoriteelement}}}
Favorite Ailment:
{{{favoriteailment}}}
Favorite Weapon:
{{{favoriteweapon}}}
Introduction
Why hello there! I am Mckrongs. I began Monster Hunter back when I was watching three of my buddies play a new Play Station Portable game instead of the ones that we usually play. The huge blue-striped orange dragon amazed me, and so does the gameplay. After getting my own copy, I knew the monster as Tigrex. My first Monster Hunter game is Monster Hunter Freedom 2. I always use this name for every other purpose (In-game name, etc) so you can find me on MH games as "Mckrongs". I usually use a male avatar, but I also have a female account for the sole purpose of looking at the differences (Armor Styles, Voices, Hairs, etc).
Monster Hunter has became my new passion. Thanks to the game, I have met and helped alot of friends whether online or in the outside world, just as I did back when I was still a Pokemon Trainer. Now as an administrator of the Wiki, it is my duty to help out those in need, and to fix our encyclopedia about Monster Hunter. Making things go with the flow correctly, and the searchbar to serve you accurately. I am behind the lines, cleaning up every single Article that needs to be cleaned up. I am mainly doing this for my fan service to the Monster Hunter Series.
Find Me at:
If you have any page deletion requests, consult me at my talk page. Thank you.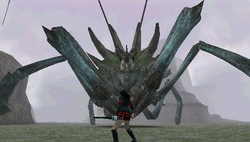 WIPs
Project: Hunterlution
Making a Dummy article redirect to a Dummied Content list, listing every dummy items in each games.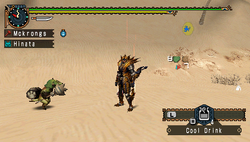 Links
Some random stuff