The SVG format is a vector image format, in layman terms that means that graphics made in this format can be scaled up and down at no loss of quality:
MHRise Item Icons
All of these are available in the following colors:
Important: Icons reused from World haven't been reuploaded, this applies to the White and Yellow sets for icons ported over, in which case, replace "MHRise Item Icon" with "5thGen Item Icon".
New Icons
These all have the complete MHRise color set including yellow and white.
Equipment
These are available in special colors.
Size Test
32px

64px

24px
128px

256px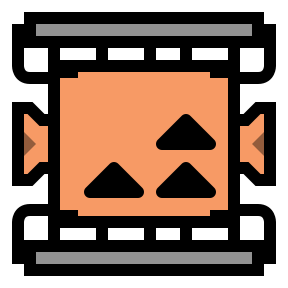 SVG format images are useful for this style of image, though they have their own limitations.
SVG Icon Gallery
Medicine
Steak
Meat
See for the complete list.