Hello, and welcome to Monster Appreciation Week!
This week we look at the lava swimmer, Agnaktor!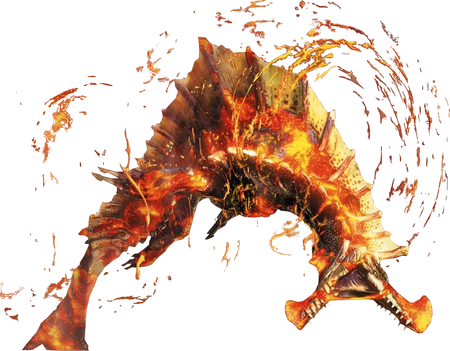 In-Game Description
Monster Hunter Generations

Also known as fire-pike wyverns, Agnaktor use their tough beaks and great strength to burrow effortlessy through rock, and can even burrow into ceilings. Their hardened-lava armor becomes even harder when cooled forming an almost impenetrable armor.




Threat Level (危険度): ★★★★★
Monster Hunter Generations Equipment
Blademaster


Gunner


Tropic Hunter
Recoil Down +1
Interesting Facts About Agnaktor
Order: Leviathan
Suborder: Leviathan
Infraorder: Flame Wyvern
Family: Agnaktor
Agnaktor have actually caused the destruction of some villages within the Volcano.
Agnaktor beaks are strong enough to break through the tough armor of prey suggest as Rhenoplos with enough force.
Agnaktor will eat their young when their dead.
It seems that clapping of the beak is the way they communicate with each other and their young though adults do it less.
When another stronger threat is with Agnaktor, there will usually be more volcanic activity and more eruptions in the area from the two fighting.
From the gap of its scales, its able to produce a nonflammable mucus. This mucus is used to attach pieces of magma on its body.
Their beam is made of collected lava and heat in their body. It can even be seen in their chest, which their chest is extremely hot while glowing.

Scalding Pleura is the organ and shell from an Agnaktor's chest, used to fire its powerful beams. Some older Agnaktor have a chest plate fused together with ore that won't melt after many years or various different ores on it that are the key to their strength.

When the breeding season arrives both male and female will climb or swim to the summit of a active volcano to mate, this is also were most Agnaktor learn the dig through the ceiling technique. The female will then make a nest somewhere near the top. Agnaktor who use the ceiling digging attack have mated at least once in their life. The eggs of Agnaktors hatch inside their body and they can give birth to 2-30 babies.
Their scales are described to be like flares from them glowing, even after them being taken from the Agnaktor.
Their shell is able to withstand the heat of lava.
Some Agnaktor claws are sharpened by magma so hot it can melt through rock and even cause lava to cower away.
Agnaktor's BGM
| | Title |
| --- | --- |
| Monster Hunter 3 (tri-) OST - Volcano Battle | MH3: Volcano Music Theme |
Videos
Video
Title
MH3: Agnaktor Introduction Video
by monsterhunter
Video
Title
MHP3: Agnaktor Introduction Video
Provided by Naeryu
Video
Title
MH3G: Brachydios Life
by GSD993
Video
Title
Monster Hunter Portable 3rd - Switch Axe (Agnaktor)
by SocialDissonance
Video
Title
MHX 2015.11.28 アグナコトルの服を久しぶりに剥いた team dogeza
by team [dogeza]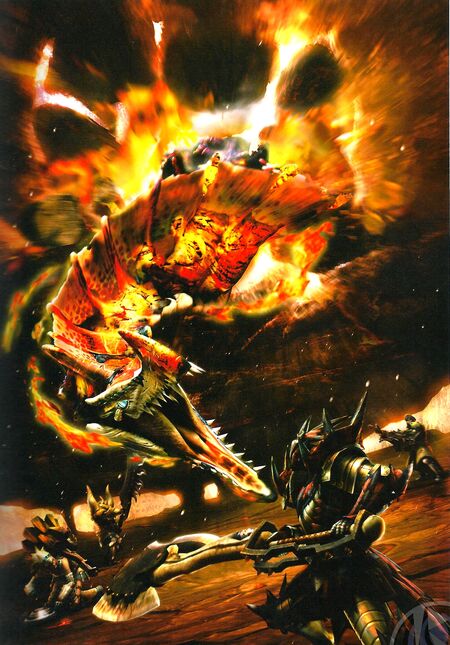 Next Week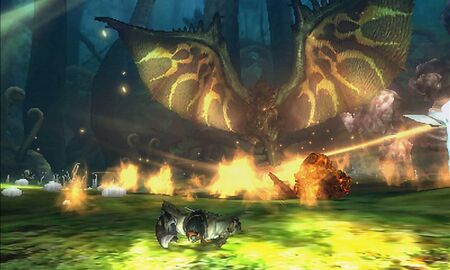 Community content is available under
CC-BY-SA
unless otherwise noted.