Hello, and welcome to Monster Appreciation Week!
This week we look at the King of Kings, better known as the Darkness Lord, Dreadking Rathalos!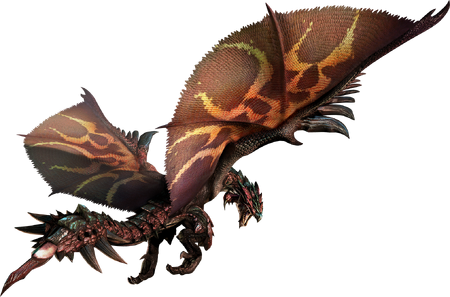 In-Game Description
Monster Hunter Generations

Even among the rulers of the sky, the "Dreadking" is truly the king of kings. A giant, supported by wings as black as the scorched remains of its prey. Humans are usually unworthy of its attention, but it descends with fiery wrath upon intruders to its domain. Requires special permission to hunt.




Threat Level (危険度): ★★★★★★
Monster Hunter Generations Equipment
Blademaster


Gunner


Dreadking Soul (Attack Up (L) and Windproof (Hi))
Weakness Exploit
HG Earplugs

Dreadking Soul (Attack Up (L) and Windproof (Hi))
Weakness Exploit
HG Earplugs
Interesting Facts About Dreadking Rathalos
Order: Saurischia
Suborder: Wyvern Feet
Infraorder: Shell Wyvern
Superfamily: Flying Wyvern
Family: Rath
Dreadking Rathalos is said to be the King of Kings and the King of Flying Wyverns.
His title, Dreadking, comes from his darker color, compared to a normal Rathalos, and his golden wing patterns.
His wings are larger, allowing it to support itself more in the air.
This Rathalos's fire breathing abilities are beyond a normal Rathalos's. His fire is said to be able to burn all life that it touches, leaving the land around him scorched dramatically.

Dreadking Rathalos is capable of incinerating a whole land in a short period of time. This compares Dreadking Rathalos to some Elder Dragons.

His poison is far deadlier than a basic Rathalos's.
These rare Rathalos have been found to be very resistant against Flash Bombs in the air, though affected normally by them on the ground.
It is unknown exactly what the Dreadking Rathalos exactly is.
Dreadking Rathalos have been seen nesting together with Dreadqueen Rathian. Sometimes they'll even show up to a location where a Dreadqueen Rathian has roared at, even if they never met the female.
The shell and scales of Dreadking Rathalos is dangerous to the touch due to their high heat.
Found inside Dreadking Rathalos's sac is dust that ignites with air.
Deviant BGM
| | Title |
| --- | --- |
| Battle Deviant Monsters 【二つ名持ちモンスター戦闘】 Monster Hunter Generations Soundtrack | MHGen: Deviant Theme |
Videos
Video
Title
Monster Hunter X - Dreadking Rathalos Gameplay
Provided by Kogath
Video
Title
MHX 2015.11.30 黒炎王リオレウス初討伐 team dogeza
by team [dogeza]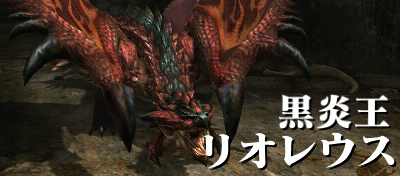 Next Week
Community content is available under
CC-BY-SA
unless otherwise noted.