Hello, and welcome to Monster Appreciation Week!
This week we look at one of the first blood thirsty Deviants, Redhelm Arzuros!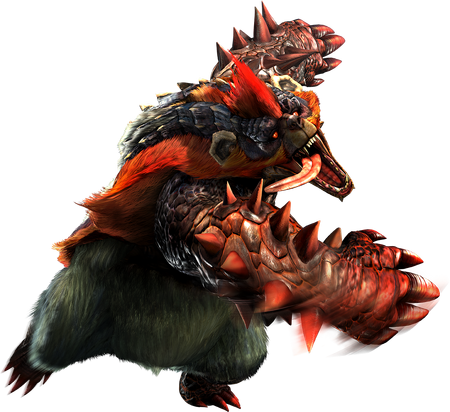 In-Game Description
Monster Hunter Generations

A ruffian known for its wild, red mane of hair. Unrivaled in its cruelty, sightings of a Redhelm near human settlements is a serious call for alarm, though very few can handle hunting it. As it's far more likely for a would-be hunter to end up as its lunch, it requires special permission to hunt.




Threat Level (危険度): ★★★★★
Monster Hunter Generations Equipment
Blademaster


Gunner


Redhelm Soul (Focus and Resentment)
Defense Up (S)
Constitution +2

Redhelm Soul (Focus and Resentment)
Defense Up (S)
Constitution +2
Interesting Facts About Redhelm Arzuros
Order: Pelagusia
Suborder: Hard Claw
Infraorder: Bear Beast
Family: Zuros
Species: Arzuros
Compared to a normal Arzuros, Redhelm Arzuros is considered to be ruthless and brutal.

This Arzuros is also reported to have killed some hunters, even devouring some hunters.
A Redhelm Arzuros's strength is comparable to some Flying Wyverns.

Its title, Redhelm, comes from its crimson-colored hair.

This crimson coloring to its hair and paws are supposedly blood from its prey, but this hasn't been proven.

Redhelm Arzuros seem to not be a big fan of honey anymore.
The moment one of these Redhelm Arzuros appear, they are known to be able to damage villages quite easily. The Hunter's Guild will try to send an elite hunter as soon as possible if one is spotted.
Its shell and fur has thickened considerably over many years.
One swipe from a Redhelm Arzuros's paw can easily kill prey in one hit.
Unlike Arzuros, Redhelm Arzuros are able to jump into the air and smash foes with their weight, much like Lagombi.
Deviant BGM
| | Title |
| --- | --- |
| Battle Deviant Monsters 【二つ名持ちモンスター戦闘】 Monster Hunter Generations Soundtrack | MHGen: Deviant Theme |
Videos
Video
Title
MHX 集会所上位 紅兜アシラ2頭&アシラ Lv10
by SV club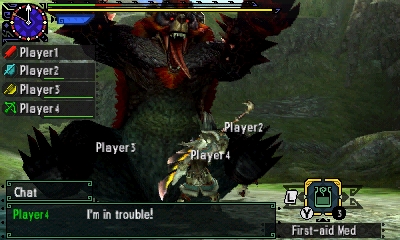 Community content is available under
CC-BY-SA
unless otherwise noted.