NOTE: When posting screenshots or videos in this blog, please give credit, mention and link to the original source of the media. Screenshots from livestream videos should come with a link to the livestream itself. Uncredited Images are to be deleted in this blog, and may possibly result to the Blocking of the User account that posted the uncredited Image.

Pay respects to original sources as we are a Wiki, where source material are to be referenced. Thank you.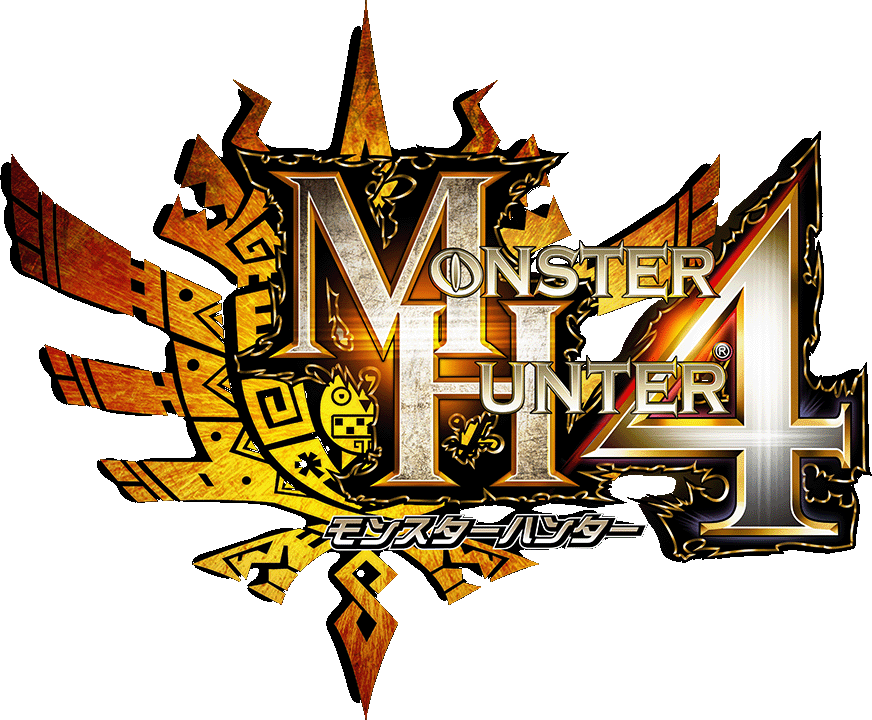 So we all know already about the upcoming Monster Hunter 4. It was announced for the Nintendo 3DS, and so far only the Nintendo 3DS. This game also starts the fourth generation of Monster Hunter games and the first to be on a handheld console (Monster Hunter 1 and Monster Hunter 2 was on the Playstation 2, whilst MH3 was on the Wii).
Video
Video

N3DS『モンスターハンター4(仮題)』 コンセプト映像

Title
N3DS『モンスターハンター4(仮題)』 コンセプト映像
MH4: Video Concept
Video Release Date: September 12, 2011.
by CapcomChannel
Video
Title
N3DS『モンスターハンター4』プロモーション映像
Video Release Date: June 30, 2012.
by CapcomChannel
The new Gameplay Elements
Characters Tigrex, Rathalos, and a Hunter with a Great Sword (The Ravager Blade Series to be exact) in a Hunter's Armor set.
Areas for the game are wider and larger compared with previous generation maps.
Objects are now even more destructive and hunters are able to traverse areas in a platform gaming-esque style.

In addition, while climbing walls, Hunters can now climb walls sideways, as opposed to only climbing vertically in previous games.

Tigrex can now climb on walls; something that it can't do in the previous games.
The hunter can actually jump and ride the back of the Rathalos and attack it with a knife.
Whilst I'm one of the few that disliked what I watched, it is still too early to judge the game. When there are new information for the game, I shall update both its main article here, and this blog post. Feel free to share us your opinions, be it positive or negative remarks.
Photo Gallery
The video was confirmed to be "Actual" gameplay of the game
According to CHUMP of Capcom-Unity and Andriassang's report, in an Iwata Asks column, an interview with the MH producers Kaname Fujioka and Ryozo Tsujimoto stated that the video was actual gameplay footage of the game itself. Comments and opinions? Post below.
30th June 2012 Trailer
Rumors of a late Spring 2013 release.
Velociprey, Velocidrome, Gargwa, Bnahabra and Kelbi are all confirmed to return.
New mysterious, shadowed monster.
Felyne companions confirmed.
New woodland type area shown off.
Other Sources
Community content is available under
CC-BY-SA
unless otherwise noted.