| | |
| --- | --- |
| | This is a talk page, so do what the picture tells you XD. I accept questions and other shit, so just leave it here to rot, and I'll hopefully get to ya :D |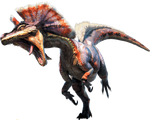 So..
I still blame butthurt GTA fanboys. t :yao: t
Fk signatures, I don't need 'em.
Sorry
Sorry if I caused problems on the chat that made your day worse, I was acting stupid and it's all my fault, I'm sorry if by any means I made your chat experience worse.